A few years ago on September 11, Jeremy was a QMED working on an oil rig 200 miles offshore in the Gulf of Mexico when a steam valve burst, burning him all over his body. He sustained 2nd- and 3rd-degree burns and had to be life-flighted off the rig. Ultimately, Jeremy was too injured to return to work offshore. After struggling with his company for months just to get enough money to pay his bills, he was left with no choice but to hire a personal injury attorney to take his case. Our office was able to help Jeremy pay for the surgeries he needed, stop his house from being foreclosed, and win a settlement that's going to set him up for life.
The Day of the Offshore Accident
A Leaky Steam Valve Bursts
Jeremy and another worker were changing out the packing of a leaky valve when the valve suddenly burst, enveloping him in an explosion of steam.
I threw up my left arm to try to protect my face, it knocked me down. I screamed and because I was in a tremendous amount of pain. I couldn't see. I remember ripping my clothes off. They were soaking wet and I didn't want my clothes on my skin no more. I ran into the ECR. The chief engineer was hollering at me asking me what happened, what happened? I couldn't really talk to him at the time because there was just so much pain.
My skin was peeling off my body. My skin started peeling off my body, it was red. It was horrible. Everything hurt so bad.
Jeremy received limited medical treatment in the ECR while he was waiting for an emergency helicopter to arrive. He was flown out and rushed to the hospital where he treated for his burns.
Once I got to the hospital, they had to a de-burring. They started scrubbing me down, washing my skin off and stuff and just, it hurt so bad. They were cleaning me and the water burnt. I remember wishing I would pass out. I was asking them if they could give me anesthesia to knock me out for it. They told me they couldn't do that. Then after that, I was in the hospital for a while. I remember I got three different skin graft surgeries.
No Longer Able to Work & Had to Do Something
Jeremy spent several weeks in the hospital healing from his injuries. During this entire time his company tried to rush him out of the hospital and back to work, despite the fact that he was in no condition to work. Eventually, Jeremy had to accept the tragic truth that he would no longer be able to work offshore and it was at that point he had to make a decision about his future.
" I came to the realization that hey, this is really serious, and that I need some help. That's pretty much when I decided to hire a lawyer."
He was initially nervous to hire an attorney, but after speaking with Tim Young from The Young Firm, Jeremy felt for the first time since his accident that things were going to be okay.
Challenges at Home After His Accident
After spending several weeks in the hospital, Jeremy was finally discharged and able to go home, but this wasn't something he was looking forward to.
"When I finally got back home, I didn't want my kids to see me like that at all. I was somebody that's always there, always been able to do for them whenever they need: there to talk with them, to help them, to do so much stuff with them. I hated for them to see me."
Enduring the Daily Struggles
Despite his independent nature, Jeremy had to learn how to rely heavily on his wife to help him with his recovery.
"I had a lot of problems. I had problems walking. My back hurt. Sitting for long periods of time bothered me. Standing for long periods of time bothered me. I couldn't pick up anything over like 25 pounds. I couldn't pick up my youngest daughter, who was four years old. My skin hurt. I had to stretch it all the time. It burned when I stretched. It was quite painful to try to get up and get going in the morning. Usually took me about two hours before I was ready to go to do anything. My wife used to have to change my bandages and stuff because I couldn't do it myself. I tried. I couldn't do it."
Moving on with His Life After His Settlement
Though Jeremy struggled with his injury for months after his accident, in the end, he was able to win his multi-million dollar settlement and move forward with his life.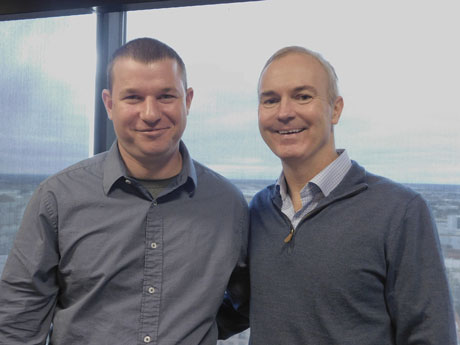 "I'm very happy with the settlement. I know now that I'm going to get paid for the rest of my life. I don't have to worry about money. I don't have to worry about work. I don't have to worry about anything. These were things that I was worried about before. How I was going to work, and how I was going to do this or that, because I'm very limited to what I can do, and that was very troublesome to me. Now that it's all over, I'm very glad I hired The Young Firm."
---
Other articles to help you
"We made the right choice, and we chose a great law firm to work with."

Eddie R. | Prentiss, MS | Back Injury | Confidential Settlement

Read More

"The Young Firm really helped me to get back to that phase of my life: to be able to take care of those I love."

James L. | Louisiana | Back Injury | Confidential Settlement

Read More

"I thank the entire staff: Megan, Rebecca, Tim, Joy, all of them had a hand in it. I appreciate it. My family appreciates it. Thank you. I can never, ever say thank you enough."

Jarvis B. | Louisiana | Back & Neck Injury | $1 Million+

Read More